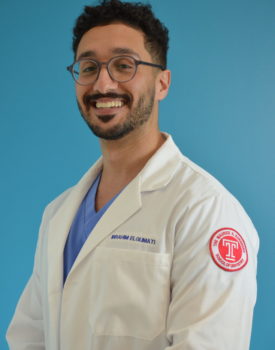 Dr. Ibrahim Elgumati has lived in Lexington, Kentucky for most of his life and is excited to join Northern Kentucky Dental Care to serve the northern Kentucky communities. He
attended Tates Creek High School and went on to graduate from University of Kentucky and earn his Doctorate of Medicine in Dentistry from Temple University Kornberg School of Dentistry.
Dr. Elgumati seeks to give his patients the highest standard of care in a relaxing, friendly environment. He also aims to teach his patients the benefits of oral hygiene, preventative
care and how oral health can contribute significantly to overall health.
In his spare time, Dr. Elgumati enjoys traveling, cooking, and working out, but most of all he loves spending time with his family.